West Coast Restoration, Remediaton & Cleaning
  Emergency Service
West Coast Restoration & Cleaning is family owned and operated, located in Poway which is near the heart of San Diego.
West Coast Restoration & Cleaning was established in 2009 after months of research and development.  Two core values of our team are ethical and precision service.  Operating with the industry's most effective restoration systems and strategies, we deliver the best results for our clients. Our philosophy dictates that if the client is not 100% satisfied, we're not done with the job.
The West Coast Restoration and Cleaning staff are IICRC certified. That means all of the techs and team members have been trained on industry best practices to ensure proper, safe, remediation and abatement of mold, water and fire. It also means that our team is held to peer review for quality, ethics and standards of professional practice.
For you, our client, you can have peace of mind knowing that our team has undergone rigorous training to ensure the emergency restoration of your Poway home or office is done right the first time.
West Coast Restoration and Cleaning is also Licensed, Bonded and Insured.

General Contractor Lic #1004498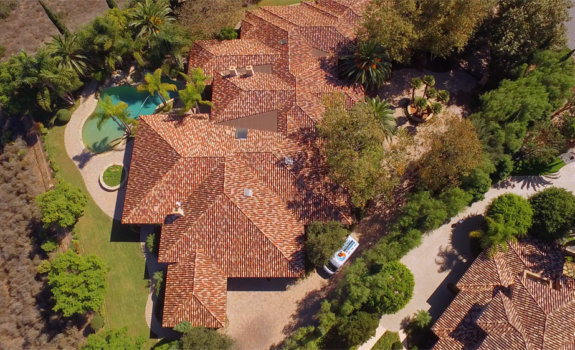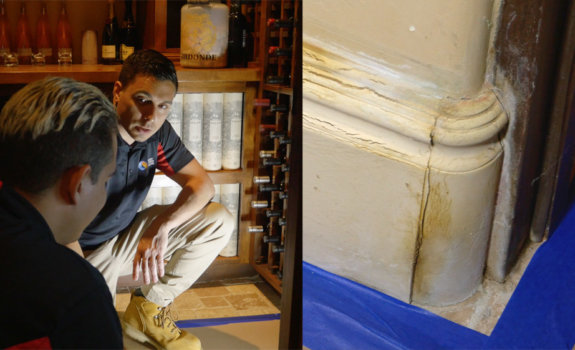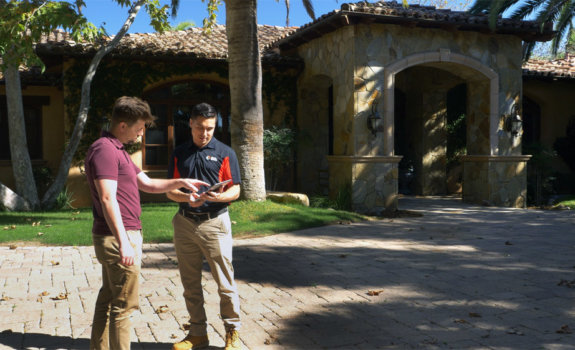 When the unexpected strikes, knowing you have a dependable, trustworthy emergency restoration company in Poway to advise you makes all the difference. We will help you make things whole again and give you the peace of mind and confidence you need to recover from unexpected disasters.
West Coast Restoration & Cleaning has more than 25 years of combined experience in restoration, remediation, abatement and construction. Our team is ready to take action on your behalf for precision restoration to get your property back to better than before.
Core areas of restoration, remediation and abatement we focus on are:
'CAN YOU HELP ME WITH MY INSURANCE CLAIM?' – YES, WE HELP YOU NAVIGATE THE CLAIMS PROCESS
50% of the work we do is the hands-on work of restoring your home or business. The other 50% is helping you navigate the claims process".
While there are many Damage Restoration Contractors you can choose from, not all specialize in, or have a good understanding of how the insurance claims process works. This can lead to undesirable outcomes such as project delays, inferior quality work, or inadequate funds to complete the project properly.
Hopefully this is your first and last time, however; if you have never dealt with a property insurance claim before you will absolutely need an experienced advocate and knowledgeable professional to help you navigate the world of insurance claims. There are many potential pitfalls to the claim process, therefore it is important that your restoration contractor have an in-depth understanding of how it works.
Serving Poway, our emergency restoration team serving has the background, knowledge, and experience to get things done and make sure you are properly prepared when dealing with your insurance company.
"What about my stuff?!"
We have you covered. Our speedy and caring pack-out / storage / pack-back service removes your belongings from your damaged home, packs them into our own containers in an organized way and stores them on our premises until your emergency restoration or mold remediation service in Poway is complete. Then, our expert staff brings it all back to you. We've gently handled just about everything, from the smallest pair of socks to a grand piano, until your world can be put back together.
Most Important
At West Coast Restoration & Cleaning we feel that all the knowledge in the world means nothing without heart. We care, or we wouldn't be in this business. We're there when the going feels rough! Situations vary. We're ready to work with you and take the approach that will help you the best. We'll communicate in a way that you can understand, so that you know your options and will make good decisions every step of the way.
We're ready to partner with you in getting things back together! Blue skies ahead! Let's get this done!