West Coast Restoration & Cleaning: Experts in Restoration, Remediation, Abatement and Cleaning Services in Poway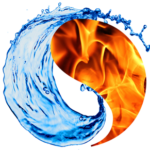 You Found Mold. Now what?
Poway COVID-19 Commercial Disinfecting services & residential Cleaning Tips
Types of remediation, restoration and abatement emergencies we excel in recovering & rebuilding
DAMAGE RESTORATION
'Disaster'. 'Mess'. 'Catastrophe'. These are the kind of words that are often used to describe what our water damage restoration and cleaning clients in Poway go through when a pipe bursts, there is a fire, or when the occupants of a home or business are threatened by Mold. These are exactly these words and these events which inspire us and drive us into action. Taking a bad situation and making it better – that is what we do. The reason we're in this business is people – people like you.
When you need professional remediation and abatement help after a disaster to restore your home or business back to its glory  and to make things right again, our Poway water damage restoration and cleaning team is here to help you.
We are ready, able and willing to work with you to figure out the right approach to your particular situation which will help you get back to a pre-loss condition. We'll communicate and educate in a way that you can understand, so that you know what your options are, which in turn will allow you to make the right decisions for your home or business.
'CAN YOU HELP ME WITH MY INSURANCE CLAIM?' – YES, WE HELP YOU NAVIGATE THE CLAIMS PROCESS
50% of the work we do is the hands-on work of restoring your home or business. The other 50% is helping you navigate the claims process". While there are many Damage Restoration Contractors you can choose from, not all specialize in, or have a good understanding of how the insurance claims process works. This can lead to undesirable outcomes such as project delays, inferior quality work, or inadequate funds to complete the project properly. Hopefully this is your first and last time, however; if you have never dealt with a property insurance claim before you will absolutely need an experienced advocate and knowledgeable professional to help you navigate the world of insurance claims. There are many potential pitfalls to the claim process, therefore it is important that your Poway home's water damage restoration contractor have an in-depth understanding of how it works. We have the background, knowledge, and experience to get things done and make sure you are properly prepared when dealing with your insurance company.
Technology and equipment are central in our performance. Whether it's how to properly and safely remove damaged materials from a structure, or analyze the extent of the damage – cutting edge technology gives us a leg up. Additionally, one of the central components of any Insurance claim is documentation. We have the technology and know-how to properly document a claim, above and beyond industry standards, in order to ensure your rights are protected.
Are you looking for a specialty Poway cleaning company that cares? Want to take advantage of over 20 years of combined experience providing professional cleaning services? You've come to the right place. At West Coast Restoration & Cleaning we pride ourselves on giving your carpet or upholstery a deeper clean, faster drying times and a healthier environment for you and your family. Plus, our fast-drying technology gets your carpets ready to walk on again in practically no time.
We offer different service levels of carpet cleaning and other cleaning jobs, so that YOU can choose the budget that works best for you. Call us to talk about what you need.
WE'VE WORKED HARD TO EARN OUR 140+ 5-STAR REVIEWS!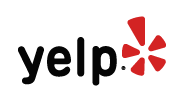 CARRIE D.
San Diego, CA
This company is professional and thorough from the first phone call to the follow up email. I had my sectional sofa cleaned, and I can honestly say there wasn't one thing that I was disappointed with (this is extremely rare). I got an appointment the day after my phone call, Naomi was extremely polite and explained all of my options, the quote was right on, the techs showed up on time (and called when they were on their way, as promised), I was walked through the entire process, they used drop cloths, cleaned up after themselves and my couch looks and smells amazing!
Dani S.
San Diego, CA
These guys are fantastic! Our carpets were so bad, I thought we were going to have to replace them. (New puppy and someone tracked in oil & grease). We called and didn't expect to get scheduled for a while because of the holidays, but they got us scheduled right away.
Day of service, they called and asked if they could come a little early. We were very happy about that. They arrived on time. Raymond was our lead tech. They did an absolutely amazing and thorough job. The level of customer service was A+++. Very professional. They went above and beyond!!
Joe W.
San Diego, CA
As an owner of a property management company, West Coast Restoration is my reliable go to business that we call upon whenever an unfortunate event happens at one of our properties. Nathan and his team are highly responsive, attentive and professional.  They always get the job done and exceed expectations under difficult circumstances.  I highly recommend using this company for your restoration needs!
Ryan U.
San Diego, CA
Nathan and his team are amazing! We had some bad water and mold damage in our second bedroom. Nathan came out and gave us a fair quote, along with advice on how to contain the issue until we were ready to move forward… I cannot say enough amazing things about Nathan and his team! We are extremely grateful to have the water and mold gone, and to have a beautiful new room that we feel safe to have children in!
Thank you!!!
Michael B
Chula Vista, CA
I came home from a night out with some friends. And there was water coming out of my front door. I immediately panicked. Apparently a water line had burst and was leaking water all over my house. After shutting off my water, I looked on Yelp and found West Coast Restoration & Cleaning came highly reviewed and called them. Even though it was after hours, Ray and his team were at my house quickly and immediately got to work. They were able to help clean and repair the water damage quickly so that wouldn't have a mold problem. Once they finished, it looked like new with very minimal long term damage (we had to replace one floor). I highly recommend them if you have a water, fire or mold issue. Or just need some general deep cleaning to impress the in-laws.
ASK ABOUT
Our Pack-Out / Pack-Back Service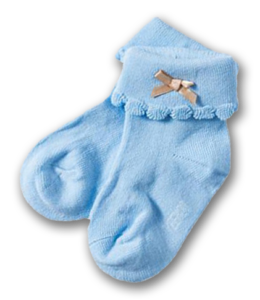 'What about my stuff?!' – We have you covered. Our speedy and caring pack-out / storage / pack-back service removes your belongings from your damaged home, packs them into our own containers in an organized way and stores them on our premises until your project is complete. Then, our expert staff brings it all back to you. We've gently handled just about everything, from the smallest pair of socks to a grand piano, until your world can be put back together.