Maintaining the color and gloss of your tiled floors, walls, and countertops is not an easy task. This is because tiles tend to fade and discolor over time due to grime buildup. Moreover, the grout that holds your tiles together may start taking on a grimy hue every time you clean. Scrubbing the area may only achieve minor results.  Our Poway tile and grout cleaning company has the proper equipment to achieve great results through our services.
Here are a few reasons why your tiles and grout tend to fade:
Contact with harsh chemicals that cause discoloration.
Grime buildup.
Exposure to UV rays from the sun.
Excessive scrubbing of the tiles and grout.
Efflorescence.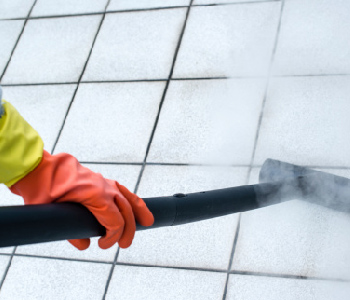 Nevertheless, restoring the gloss of your tiles and grout entirely depends on the cause of the problem. Here are a few tips on how to clean your tile and grout:
Avoid using strong chemicals and detergents when cleaning your tiles.
Apply sealer to protect grout lines.
Hire a professional Poway tile & grout cleaning company.
At West Coast Restoration and Cleaning, we use the latest techniques and equipment to bring back the shine to your tiles and remove the dingy hue from your grout.